during amsterdam fashion week january 2012 de culinaire werkplaats presented the project 'the naturalists.' a colour and texture forecast for fashion fabrics 2013 and beyond. hereafter the project description (approach, eat'inspiration & exhibition).
the project the naturalists. meer…
on january 23, 2012, the alarm went off rather early for the team of de culinaire werkplaats. on the agenda a breakfast catering for the press on the occasion of the launch of MINT, a fresh platform at the established tradeshow de modefabriek, location: rai amsterdam.
we presented a fashion forward eat'inspiration  -like always- of 5 dishes in which mint is leading in various ways and in which food & fashion meet. on the menu: coupe wake up, green meets black, spicy black, fresh black, and it's after eight. click here of the menu of the mint breakfast eat'inspiration @ de modefabriek in pfd format.
MINT is an initiative of marieke eyskoot (talkingdress) and willa stoutenbeek (w green + spicepr.nl). this platform offers space to about 20 eco fashion and/or lifestyle brands, a real fresh spot for inspiration. meer…
ever nibbled at a colour and texture forecast? from january 20-28, 2012, you can enjoy a one of a kind food=fashion dinnerspecial at de culinaire werkplaats. for the sixth consecutive time de culinaire werkplaats is one of the paricipating locations of the downtown programme of amsterdam fashion week. This time we proudly present the naturalists.
especially for amsterdam fashion week januari 2012 we have captured the sign of the times in a colour and texture forecast for fashion fabrics and food for 2013 and beyond. the result the naturalists. a food=fashion expedition through 5 mouth-watering trends : neo romanticism, nesting, down-to-earth, new landscapes and ethnic chic. nature revisited in a food= fashion statement and a must for culinary adventurers and fashionistas.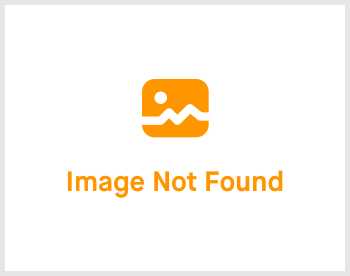 food & fashion meet in a breakfast'inspiration we designed especially for the exclusive press launch of MINT, a brand new event in amsterdam, and part of the tradeshow modefabriek.
MINT is a blend of a tradeshow and event, fashion and lifestyle. it presents fashion forward, the fashion of the future, fashion made with respect for people and environment and great style.
marieke eyskoot, owner of ethical fashion expertise bureau talking dress, and willa stoutenbeek "w green", green expert at amsterdam's leading fashion pr firm spice pr, are the initiators. they are an inspiration for a fashion scene which is both happening and harmless.
de labels: a question of, elementum, elsien gringhuis, format, l'herbe rouge, mly, monkee genes, oat shoes, olsenhaus – pure vegan, o my bag, people tree, royalblush, stat, studio jux, twin couture en underprotection and more.
on january 9, 2012 the kick off  of the food lab was scheduled at artez zwolle (school of arts). the food lab is a programme of 2 week for students visual arts in their 2nd and 3rd year to explore a new material, namely food.  on day 2 of the food lab marjolein provided a guest lecturer and workshop. she presented some projects of de culinaire werkplaats, both conceptual aan applied. during the workshop the students interpreted theirselves based on their meals of several days in a colour code, and they tried to capture the essence of their duo food lab partner into a fantasy dish.
please note in january 2012 there is a temporarily change in opening hours. de culinaire werkplaats is one of the participating locations of the downtown programme of amsterdam fashion week. during this week you can enjoy the eat'inspiration the naturalists. at de culinaire werkplaats.
in januari 2012 the restaurant of de culinaire werkplaats will open on january 20, 21, 25, 26, 27, and 28. the opening hours on these dates are:
wed, thur, fri: 17 – 22 hrs and
sat: 12 – 22 hrs.
outside opening hours de culinaire werkplaats is only open by appointment for groups of min. 15 persons.
in february the restaurant will be open again on every friday from  17 – 22 hrs and saturdays from 12 – 22 hrs.
we launched the new year with various photoshoots. for example hip & hot magazine invited us for the foodstyling (recipes+ styling) and photografy of 3  valentine dishes. off course a menu in which red is leading. the dishes:
love = comfortable but slightly different: bitterbal with a filling of red cabbage stew on a salate of marinated red cabbage with a few mushrooms.
love = sharing everything: long pasta ribbons  with a 'pesto' of red beets, walnuts and dill.
love = warmth: chocolate bonbons with a filling of marinated pears and a sirup of red port.
in the same issue an interview with marjolein about de culinaire werkplaats. you'll find the images of the dishes in the category portfolio.
hereby our  first newsletter in 2012: 01-2012 (in pdf-format, 113 kb). click on the dark coloured words for more information.