the 3-days only eat'inspiration RAW is a color and texture forecast for summer 2013 and beyond ….. for fashion and food visualized in 5 dishes, and especially created for the summer 2012 edition of downtown amsterdam fashion week.
RAW encompasses a number -from our perspective- important trends that are becoming visible in various domains, and which reflect the various meanings of the notion RAW. we have translated a selection of 5 different meanings of RAW to 5 dishes.
these meanings are: native, earth, unique, unfinished and last but not least naturel.  the result a color + textures outlook for food & fashion. in keywords a short explanation: meer…
"without eve & apple there would not be a fashion industry…… and at the same this thought connects food & fashion" (marjolein wintjes)
for downtown amsterdam fashion week we created a 3 days only eat'inspiration RAW: a colour & texture forecast for fashion fabrics summer 2013 in 5 dishes. and at the same time a forecast for food.
RAW is not about raw food, RAW is a notion that encompasses various trends, a reflection of the Zeitgeist. the most striking features we have captured in dishes forecasting for future food & fashion. these are: native, earth, unique, unfinished and naturel.
the dish naturel features the meaning of naked expressed by the notion RAW. and naked reminded us of adam, eve, and apple.  so a dish was born, we translated naturel or naked in 5 different preparations of apple to illustrate apple naturel.
in other words: without food there would be no fashion.
take a bite of RAW. an unparalleled food = fashion forecast s/2013 and beyond… in 5 dishes. by the way, RAW is not synonymous with raw food or raw vegetables. but what do we dish up instead?
the main ingredients of RAW are roughness/unfinished, essence, reflection, trial-error, transparancy, , artisan, basic, roots, naturel, sweat & love, and unique/only copy.
at this very moment people and organizations are in the middle of re-inventing their relationship with nature, with their social environment and with themselves. we visualize this re-interpretation process and trend with the concept of RAW.
we have translated the most striking features of RAW to 5 dishes for you. the result: a color and texture forecast for  food & fashion S/2013 and beyond … which can only be experienced by eating.
it is already the 7th time that we created a culinary adventure for the downtown programme of amsterdam fashion week.
during amsterdam fashion week january 2012 de culinaire werkplaats presented the project 'the naturalists.' a colour and texture forecast for fashion fabrics 2013 and beyond. hereafter the project description (approach, eat'inspiration & exhibition).
the project the naturalists. meer…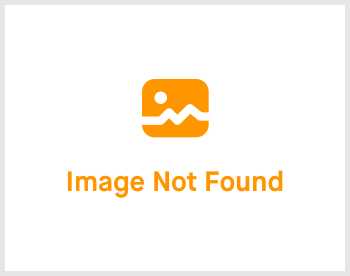 food & fashion meet in a breakfast'inspiration we designed especially for the exclusive press launch of MINT, a brand new event in amsterdam, and part of the tradeshow modefabriek.
MINT is a blend of a tradeshow and event, fashion and lifestyle. it presents fashion forward, the fashion of the future, fashion made with respect for people and environment and great style.
marieke eyskoot, owner of ethical fashion expertise bureau talking dress, and willa stoutenbeek "w green", green expert at amsterdam's leading fashion pr firm spice pr, are the initiators. they are an inspiration for a fashion scene which is both happening and harmless.
de labels: a question of, elementum, elsien gringhuis, format, l'herbe rouge, mly, monkee genes, oat shoes, olsenhaus – pure vegan, o my bag, people tree, royalblush, stat, studio jux, twin couture en underprotection and more.
please note in january 2012 there is a temporarily change in opening hours. de culinaire werkplaats is one of the participating locations of the downtown programme of amsterdam fashion week. during this week you can enjoy the eat'inspiration the naturalists. at de culinaire werkplaats.
in januari 2012 the restaurant of de culinaire werkplaats will open on january 20, 21, 25, 26, 27, and 28. the opening hours on these dates are:
wed, thur, fri: 17 – 22 hrs and
sat: 12 – 22 hrs.
outside opening hours de culinaire werkplaats is only open by appointment for groups of min. 15 persons.
in february the restaurant will be open again on every friday from  17 – 22 hrs and saturdays from 12 – 22 hrs.
taste the unwearables: slide show and description.
the image is showcasing an edible wedding gown made of rhubarb fabric and some flowers of milk.
food = fashion.
for many years and for many reasons our motto is food equals fashion.
this is the main reason why we create fashion inspired eat'inspirations and edible installations during amsterdam fashion week. sometimes we are inspired by mondial or fashion trends, on other moments we like to create the works of dutch fashion designers to an edible shape.
taste the unwearables.
our material consists mainly out of edible ingredients and products.
in our work we try to avoid food waste as much as possible, amongst others we also pay attention to food miles, seasons, animal welfare and health.
and… one day marjolein opened her wardrobe and realized there was a clear example of fashion waste hanging in front of her, namely her wedding gown. an expensive dress for just 1 one day.
this observation resulted in the launch of our first food = fashion project 'taste the unwearables' at amsterdam fashion week juni 2009.
taste the unwearables is a conceptual line of edible clothing and accessories of which the above pictured wedding dress of rhubarb fabric is part.
this work questions the temporality of fashion and clothing, and re-thinking the concept of wedding dresses in particular, while alluding the fragility of the ecosystem.
at the same time it is a call for eating more vegetables and fruits through showcasing the beauty of rhubarb, and by introducing a new texture and way of eating.
catering.
the edible wedding dress can be ordered for events (min. 2-3 weeks in advance).
and it can be made in various flavours.
the development of the vegetable & fruit fabrics. 
since 2002 we are busy with food experiments, with in search for new ways of eating, and new types of patisserie, namely vegetable pastry, bon bons, and candy without synthetic colouring & flavours, without loads of sugar and butter.
so we started in 2002 -at home- to create the first pieces of vegetable and fruit fabrics.
in the second half of 2008 we opened the doors of studio de culinaire werkplaats and in juli 2009 during amsterdam fashion week we picked up the fabric making process.
for amsterdam fashion week january 2013 we have created a re-make of the edible wedding gown of rhubarb.
« Previous Page