take a bite of RAW. an unparalleled food = fashion forecast s/2013 and beyond… in 5 dishes. by the way, RAW is not synonymous with raw food or raw vegetables. but what do we dish up instead?
the main ingredients of RAW are roughness/unfinished, essence, reflection, trial-error, transparancy, , artisan, basic, roots, naturel, sweat & love, and unique/only copy.
at this very moment people and organizations are in the middle of re-inventing their relationship with nature, with their social environment and with themselves. we visualize this re-interpretation process and trend with the concept of RAW.
we have translated the most striking features of RAW to 5 dishes for you. the result: a color and texture forecast for  food & fashion S/2013 and beyond … which can only be experienced by eating.
it is already the 7th time that we created a culinary adventure for the downtown programme of amsterdam fashion week.
during amsterdam fashion week january 2012 de culinaire werkplaats presented the project 'the naturalists.' a colour and texture forecast for fashion fabrics 2013 and beyond. hereafter the project description (approach, eat'inspiration & exhibition).
the project the naturalists. meer…
on january 23, 2012, the alarm went off rather early for the team of de culinaire werkplaats. on the agenda a breakfast catering for the press on the occasion of the launch of MINT, a fresh platform at the established tradeshow de modefabriek, location: rai amsterdam.
we presented a fashion forward eat'inspiration  -like always- of 5 dishes in which mint is leading in various ways and in which food & fashion meet. on the menu: coupe wake up, green meets black, spicy black, fresh black, and it's after eight. click here of the menu of the mint breakfast eat'inspiration @ de modefabriek in pfd format.
MINT is an initiative of marieke eyskoot (talkingdress) and willa stoutenbeek (w green + spicepr.nl). this platform offers space to about 20 eco fashion and/or lifestyle brands, a real fresh spot for inspiration. meer…
ever nibbled at a colour and texture forecast? from january 20-28, 2012, you can enjoy a one of a kind food=fashion dinnerspecial at de culinaire werkplaats. for the sixth consecutive time de culinaire werkplaats is one of the paricipating locations of the downtown programme of amsterdam fashion week. This time we proudly present the naturalists.
especially for amsterdam fashion week januari 2012 we have captured the sign of the times in a colour and texture forecast for fashion fabrics and food for 2013 and beyond. the result the naturalists. a food=fashion expedition through 5 mouth-watering trends : neo romanticism, nesting, down-to-earth, new landscapes and ethnic chic. nature revisited in a food= fashion statement and a must for culinary adventurers and fashionistas.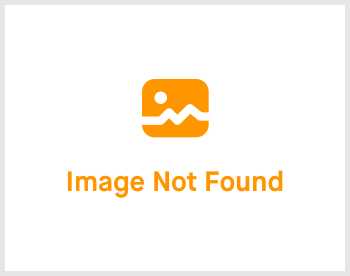 food & fashion meet in a breakfast'inspiration we designed especially for the exclusive press launch of MINT, a brand new event in amsterdam, and part of the tradeshow modefabriek.
MINT is a blend of a tradeshow and event, fashion and lifestyle. it presents fashion forward, the fashion of the future, fashion made with respect for people and environment and great style.
marieke eyskoot, owner of ethical fashion expertise bureau talking dress, and willa stoutenbeek "w green", green expert at amsterdam's leading fashion pr firm spice pr, are the initiators. they are an inspiration for a fashion scene which is both happening and harmless.
de labels: a question of, elementum, elsien gringhuis, format, l'herbe rouge, mly, monkee genes, oat shoes, olsenhaus – pure vegan, o my bag, people tree, royalblush, stat, studio jux, twin couture en underprotection and more.
hereby a link to the interview with marjolein in the online magazine essen taste.
ever tasted polka dots, knittings or other tasty fashion patterns? if not, we advice you to grab your chance and book the dinnerspecial EAT.patterns created by the designer couple marjolein wintjes and eric meursing for down town amsterdam fashion week july 2011.
experience spoons full of fashion, and … don't forget to pop in for the exhibition eat.PATTERNS which explores the inextricable relation between eating & fashion. meer…
sunday evening march 13, 2011 marjolein and eric joined pieter van der wielen, host of the dutch radio programme instituut idzerda (vpro). the focus of this broadcasting was on that particular day 'food stories'. meer…
in the last week of january 2011  you can enjoy the latest food=fashion project of de culinaire werkplaats: natural matters, a fresh approach on colors & textures.
especially for downtown amsterdam fashion week the designer's couple marjolein wintjes & eric meursing will be presenting a conceptual food & fashion eating special and exhibition, which is guided by their motto food equals fashion. meer…
here you find a sneak preview of the inspirational concepts that marjolein and eric will be working on coming months. the design couple will be exploring themes like light, color & textures forecasting, warmth, and landscapes & architecture. they translate these concepts into eat'inspirations and exhibitions, which you can enjoy at de culinaire werkplaats.
« Previous Page
—
Next Page »