soon the worldexpo 2012 starts in south korea. the food & beverage, and hospitality concept of the pavilion of the netherlands is created by DVP China Eventmarketing, that also is responsible for the venue management and the shop of this pavilion. during the last months de culinaire werkplaats worked closely with the team of DVP China Eventmarketing on a matching theme based food design. the inspirational theme is water & land reflecting a dutch point of view. 2 eat'inspirations/food experiences have been created, and several food items for the shop.  the catering of the eat'inspirations and food items will be executed by a local partner, namely Holiday Inn Gwanju.
the worldexpo is held in yeosu (south korea) from may 12 – august 12, 2012. the central theme for this year's expo is The Living Ocean and Coast: Diversity of Resources and Sustainable Activities.
on may 3 we will leave for south korea for the prepatory activities and the opening of the pavilion of the netherlands. on may 14 we will fly to china for another food related project.
please note: the restaurant section of de culinaire werkplaats will be closed from may 3 – 20, 2012. you are more than welcome to join us again for the eat'inspiration 'garden landscapes' from may 25, 2012.
february, valentine and warm sweater day and immediately red. crossed our minds.
blood red, cherry red, tomato red, burgundy red, brick red, ox red …… the associations of the colour red range from love and fertility, warmth and happiness, to power, violence, danger and anything what is forbidden. in short, red is a colour with many different meanings and emotions. in other words: who is afraid of red?
the various reds of the colour system pantone are the inspirational input for our eat'inspiration simply red. in 5 dishes you'll make a journey through the meaningful world of red. you can taste the essence of pantone 032 EC red, the earthiness of pantone 18-1631 red and taste some pieces of pantone 1795 c – alert red? meer…
during amsterdam fashion week january 2012 de culinaire werkplaats presented the project 'the naturalists.' a colour and texture forecast for fashion fabrics 2013 and beyond. hereafter the project description (approach, eat'inspiration & exhibition).
the project the naturalists. meer…
on january 23, 2012, the alarm went off rather early for the team of de culinaire werkplaats. on the agenda a breakfast catering for the press on the occasion of the launch of MINT, a fresh platform at the established tradeshow de modefabriek, location: rai amsterdam.
we presented a fashion forward eat'inspiration  -like always- of 5 dishes in which mint is leading in various ways and in which food & fashion meet. on the menu: coupe wake up, green meets black, spicy black, fresh black, and it's after eight. click here of the menu of the mint breakfast eat'inspiration @ de modefabriek in pfd format.
MINT is an initiative of marieke eyskoot (talkingdress) and willa stoutenbeek (w green + spicepr.nl). this platform offers space to about 20 eco fashion and/or lifestyle brands, a real fresh spot for inspiration. meer…
ever nibbled at a colour and texture forecast? from january 20-28, 2012, you can enjoy a one of a kind food=fashion dinnerspecial at de culinaire werkplaats. for the sixth consecutive time de culinaire werkplaats is one of the paricipating locations of the downtown programme of amsterdam fashion week. This time we proudly present the naturalists.
especially for amsterdam fashion week januari 2012 we have captured the sign of the times in a colour and texture forecast for fashion fabrics and food for 2013 and beyond. the result the naturalists. a food=fashion expedition through 5 mouth-watering trends : neo romanticism, nesting, down-to-earth, new landscapes and ethnic chic. nature revisited in a food= fashion statement and a must for culinary adventurers and fashionistas.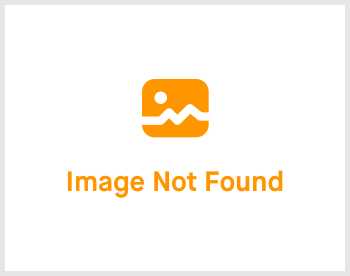 food & fashion meet in a breakfast'inspiration we designed especially for the exclusive press launch of MINT, a brand new event in amsterdam, and part of the tradeshow modefabriek.
MINT is a blend of a tradeshow and event, fashion and lifestyle. it presents fashion forward, the fashion of the future, fashion made with respect for people and environment and great style.
marieke eyskoot, owner of ethical fashion expertise bureau talking dress, and willa stoutenbeek "w green", green expert at amsterdam's leading fashion pr firm spice pr, are the initiators. they are an inspiration for a fashion scene which is both happening and harmless.
de labels: a question of, elementum, elsien gringhuis, format, l'herbe rouge, mly, monkee genes, oat shoes, olsenhaus – pure vegan, o my bag, people tree, royalblush, stat, studio jux, twin couture en underprotection and more.
from november 14-20, 2011 it's the puur restaurant week (previous known as the fair trade restaurant week). you can enjoy an honest and delicious diner at hundreds of restaurants throughout the netherlands. at the participating restaurants you can order a 'pure menu', which focusses on organic, fairtrade ingredients and sustainable fish.
de culinaire werkplaats is again one of the participants, where you can enjoy a delicious and honest eatexperience. especially for this occasion we have created the eat'inspiration spoons full of honesty, a story about honesty in 5 dishes. meer…
for the 2nd time  de culinaire werkplaats is one of the participants of  fairtrade@work week (oct 31- nov 4, 2011) . we will organize a special activity to promote the use of fairtrade products at work (company restaurants/canteens). meer…
in october city life will be blooming like always, also at de culinaire werkplaats. living in a city and our love-hate-relationship with amsterdam are the inspirational triggers for the dinnerspecial the city. we picked 5 metropolitan issues which we translates to a city walk in 5 dishes.
ever tasted how special a moment of 'urban quietness' is? believe it or not, but for the first time of your life you will be asking for more 'nuisance' as this dish is surprisingly moreish. we also have interpreted two green urban themes to the dinnerplate: urban farming and urban nature. as finishing touch you can enjoy a spicy blend of ingredients representing a typical amsterdam neighbourhood.
the last glimpse for this moment: this eat'inspiration is about more than food only. meer…
what started as the fair trade restaurant week has become the puur restaurant week, and this year the event is held from November 14-20, 2011.
participating restaurants offer during this week a menu in which the ingredients are organic and/or fair trade. if fish is part of the menu, this should be sustainable: (MSC certified or www.goedevis.nl).
if you want to join and/or want to know where organic and fair trade products and sustainable fish are available. or if you want to know more about organic, fairtrade and /or sustainable seafood, or if you need inspiration, you are welcome at special inspiration workshops for the hospitality branch.
in the afternoon of september 26  you can attend an inspirational demonstration of eric meursing, chef and co-initatior of de culinaire werkplaats, in collaboration with deli xl. meer…
« Previous Page
—
Next Page »